Meet
Shametu|Kavango|Namibia
Experience Namibian hospitality where the Kavango region will make you feel right at home.
At Shametu River Lodge you arrive as a guest and leave as a friend.
The Kavango region is a popular tourist destination & home to incredible wildlife.

It has natural beauty with an abundance of fresh water from the Okavango river and 400 bird species. A great spot for fishing, mokoro rides (canoe), bird watching, boat cruises, village walks and fine cuisine.
Shametu River Lodge
Shametu River Lodge enjoys luxurious solitude on the edge of the Okavango river with a magnificent view of the unique Popa Falls. The lodge is halfway between the major gems of Southern Africa, the Okavango Delta and the Victoria Falls, making it an ideal stopover to unwind during your journey.

However it should not only be seen as a stopover, Shametu River Lodge is in a close proximity of a few of Namibia's untamed National Parks the Buffalo core area inside the Bwabwata National Park and Mahangu National park. We offer Luxury Chalets and Tented chalets with breathtaking views of the mighty Kavango river and the thundering Popa Falls. A true African experience!
There are 18 Luxury Thatched Chalets and 4 Luxury Tented Chalets, Conference Facility, African Spa and a Self Catering House. All units have electricity, hot water showers, aircon, mosquito nets and basic amenities. Shametu River Lodge is already known for their "five star" camping experience with green grass and shaded trees. There are seven campsite each with there own ablution offering hot water, kitchenette and electricity facilities.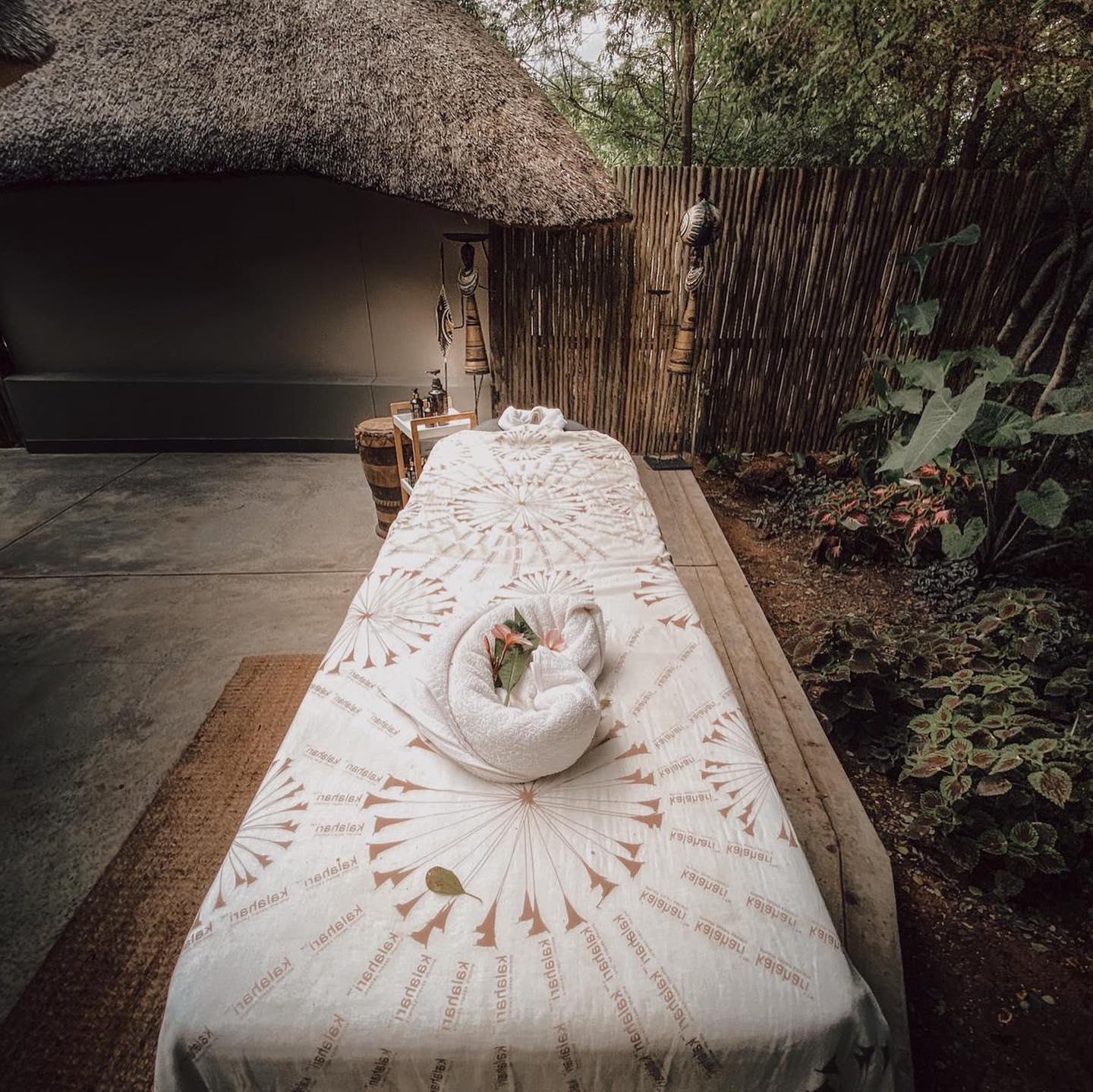 Our African spa is a great way to start the new year feeling relaxed.
Nearby Attractions.
Just around the corner are two parks forming part of the Bwabwata National Park – Mahango National Park and Buffalo Core Area, where you are guaranteed to see at least 4 of the big five and many more antelopes you don't really get in the rest of Namibia. 
Abundance of Bird-life.
For the birding enthusiasts you can spot the Wattled Crane, Pel's Fishing Owl and African Skimmer to just name a few.
Tiger Fishing is available for the more adventurous.
Close enough to visit Tsodilo Hills in Botswana for the day – or just relax in the pool with a view of the calming river.
Wake up to the singing of the birds and roaring sound of the Poppa falls – what more can you ask for, you are on a well-deserved holiday, and you are staying at Shametu River Lodge.
You don't need to book a chalet or tented chalet, even our campsites are considered as "glamping". I know, you are curious now!
Book Now!
Book your accomodation today. Our booking platform is always up-to-date and accepts Credit Card & EFT payments.